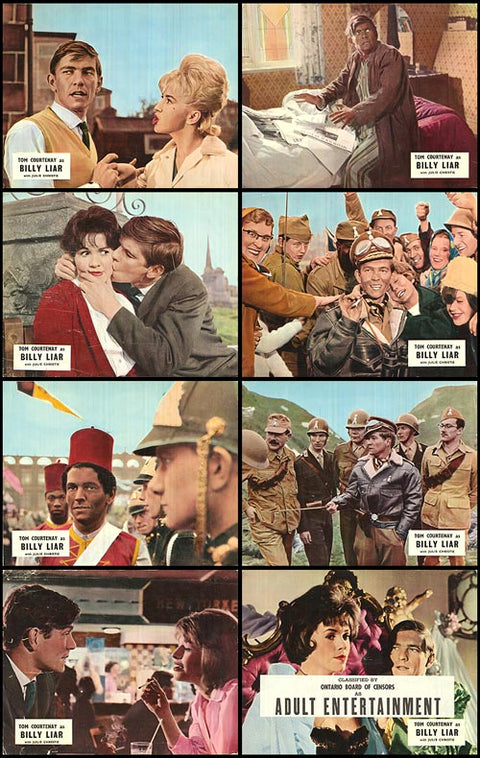 MPW-51228
Billy Liar
$44.99 USD
| | |
| --- | --- |
| Director | |
| Starring | |
| Writers | |
Glossary
Lobby

Scenes from movie printed on 
card stock - for display in theater lobby.

Original

Printed by movie studio in limited quantity for theater display.

Set of #

Lobby cards or Stills sold as a set.

Used

Has been previously owned or
displayed in movie theaters.

Glued on Back

Still or card is glued onto the back 
of another lobby card for a different film.