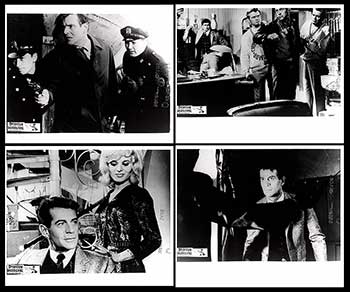 MPW-88665
Jerry Cotton Agent F.B.I. aka Operation Hurricane Friday Noo
$20.00 USD
Glossary
Still

Color or Black and White photos from 
movie- used in press packages.

Original

Printed by movie studio in limited quantity for theater display.

Set of #

Lobby cards or Stills sold as a set.

Pin Holes

Displayed at movie theaters; very small holes 
in the corners (made by push pins or staples).